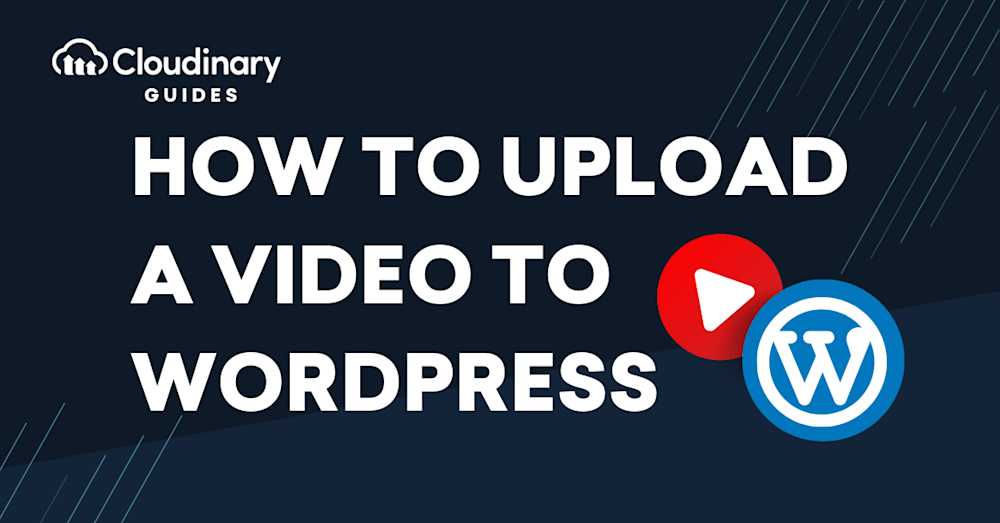 Videos have emerged as a compelling medium to convey stories, share knowledge, and engage audiences. Whether you're a seasoned blogger, a budding entrepreneur, or a brand aiming to connect with your audience, integrating videos into your WordPress site can significantly amplify your message.
But here's the catch: uploading videos isn't just about hitting an 'upload' button. It's about ensuring optimal performance, compatibility, and user experience. In this guide, we'll walk you through the nuances of uploading videos to WordPress. Ready to elevate your video game?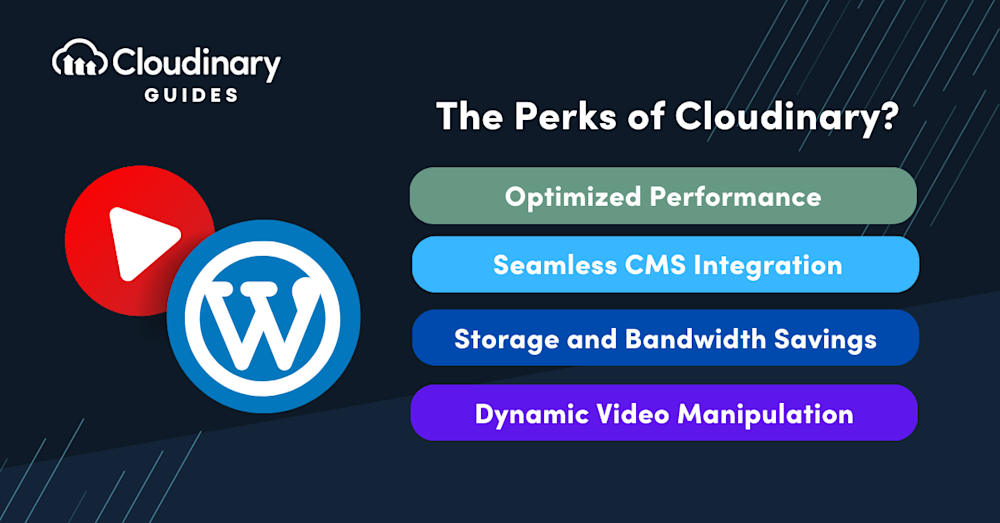 Uploading Videos Manually to WordPress.
You've got your video ready, and now, let's get it up on your WordPress site. It's simpler than you might think, even if you don't consider yourself super tech-savvy. Follow this step-by-step guide and your video will be showcased on your page in no time.
1. Access Your Dashboard. First, log in to your WordPress dashboard. This is your control room, where all the magic happens.
2. Head to Media. On the left-hand side, you'll see a menu. Click on 'Media' and then 'Add New'. This is your media library, where all your images, videos, and other media files live.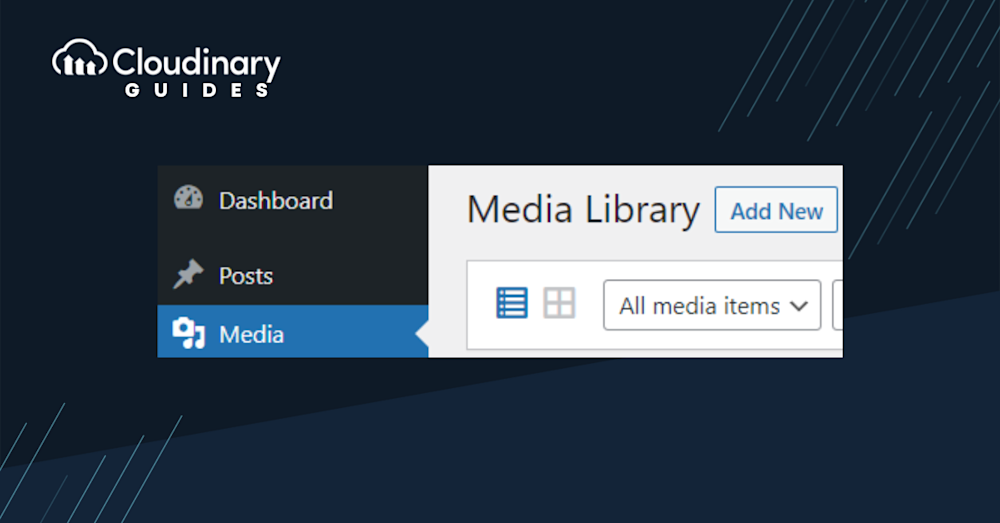 3. Upload Your Video: Now, you'll see a box that says 'Drop files to upload' or 'Select Files'. You can either drag and drop your video file here or click to browse and select your video.
Got a video on YouTube or Vimeo that you'd love to share on your site? Copy the video URL, head back to your WordPress editor, and paste it. WordPress is smart enough to embed it for you automatically.
How to Embed a Video in WordPress
Embedding videos is a fantastic way to enhance content without bogging down your server. Instead of uploading large video files directly to WordPress, you can embed them from platforms like YouTube, Vimeo, or even Cloudinary. Here's how:
Choose Your Video.

Find the video you want to embed on platforms like YouTube or Vimeo. Click on the 'Share' button below the video.

Copy the Embed Code.

Once you click 'Share', you'll see an option for 'Embed'. Click on it, and you'll be presented with a code. Copy this code.

Back to WordPress.

Add a new block to your post or page editor and search for 'Custom HTML'. Paste the embed code here, and voila! Your video is now embedded in your post.

Preview and Adjust.

Preview your post to ensure the video displays correctly. You can adjust the size and alignment as needed.
How to Embed a Video with Cloudinary
Cloudinary isn't just another cloud storage solution; it's a game-changer for optimizing and managing their media content. If you're using Cloudinary, embedding videos on your WordPress site is a breeze.
Upload to Cloudinary.

Start by uploading your video to your Cloudinary account. Once uploaded, you'll receive a unique URL for your video.

Copy the URL.

Head to the 'Media Library' in Cloudinary and select your video. Copy the URL provided.

Embed in WordPress.

Just like embedding from YouTube or Vimeo, go to your WordPress editor, paste the Cloudinary video URL, and it will automatically be embedded in your post.
The Perks of Cloudinary
Having your videos run smoothly on WordPress is a priority, right? But what if you could achieve that and so much more? This is where Cloudinary comes into play, offering a suite of advantages for video handling.
Optimized Performance.

Have you ever noticed how some videos buffer endlessly, ruining the viewer's experience? Cloudinary ensures your videos are delivered in the most optimized format, tailored to the viewer's device and bandwidth.

Adaptive Streaming.

Cloudinary's adaptive bitrate streaming adjusts the video quality in real-time based on the viewer's network conditions. Whether on a high-speed connection or a slower mobile network, they get the best viewing experience.

Automatic Transcoding.

Different devices and browsers support various video formats. Cloudinary automatically transcodes your videos to ensure they play seamlessly everywhere.

Scalability.

Whether you're a blogger sharing occasional videos or a large enterprise with massive video content, Cloudinary scales to meet your needs. Its robust infrastructure can handle everything from a few uploads a day to thousands per hour.

Insightful Analytics.

Knowledge is power. Cloudinary provides detailed analytics on video views, bandwidth usage, and more. This data can be invaluable in understanding your audience's preferences and optimizing your content strategy.

Storage and Bandwidth Savings.

Hosting your videos on Cloudinary saves valuable server space and bandwidth on your WordPress site. This can lead to cost savings and improved site performance.

Dynamic Video Manipulation.

Want to add text overlays and watermarks or apply filters to your videos? With Cloudinary, you can do all this and more on the fly without needing any video editing software.

Responsive Delivery.

Cloudinary detects the viewer's device and screen size to deliver the video in the perfect resolution. The video looks crisp and clear whether they watch on a 4K monitor or a smartphone.

Seamless CMS Integration.

Cloudinary offers a WordPress plugin that integrates seamlessly with your CMS. This means you can manage, upload, and embed videos right from your WordPress dashboard.
Final Thoughts
We can't deny the impact of videos on enhancing website engagement—the power these dynamic elements hold is tremendous. Videos, done right, serve as captivating tools to convey complex concepts, animate your pitch, interact with your visitors, and seize their attention. Luckily, WordPress provides native video content support, making the video incorporation process fairly straightforward.
Yet, there's always room for improvement, and this is where Cloudinary steps in. With optimal resolution deliveries and seamless WordPress integration, this platform promises to elevate your WordPress video experience.
So why wait? Enhance your video strategy today by giving Cloudinary a try. That impressive, user-friendly video-handling experience you've been yearning for is just a few clicks away.