Watch this tutorial to learn how to upload assets using Cloudinary's API.
This video is brought to you by Cloudinary's video player - embed your own!
This tutorial presents the following topics. Click a timestamp to jump to that part of the video.
| | |
| --- | --- |
| 0:10 | Begin by importing your Cloudinary credentials, which you can find on the dashboard of your management console. Use the upload method from the Python SDK, cloudinary.uploader.upload, to upload local or remote assets to Cloudinary. You can view your uploaded assets in the Media Library. |
---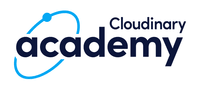 Check out Cloudinary Academy for free self-paced Cloudinary courses on a variety of developer or DAM topics, or register for formal instructor-led courses, either virtual or on-site.