You can create a waveform from every uploaded audio or video (which includes an audio channel) file. Simply use the waveform flag (fl_waveform in URLs) and set the file's extension to any image format you like.
For example, let's get the waveform of this dog video -
Let's also resize it to a width of 350 and height of 250, and set the image to jpg -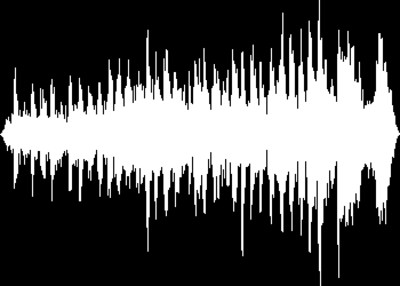 More info and transformations options on our waveform blogpost.